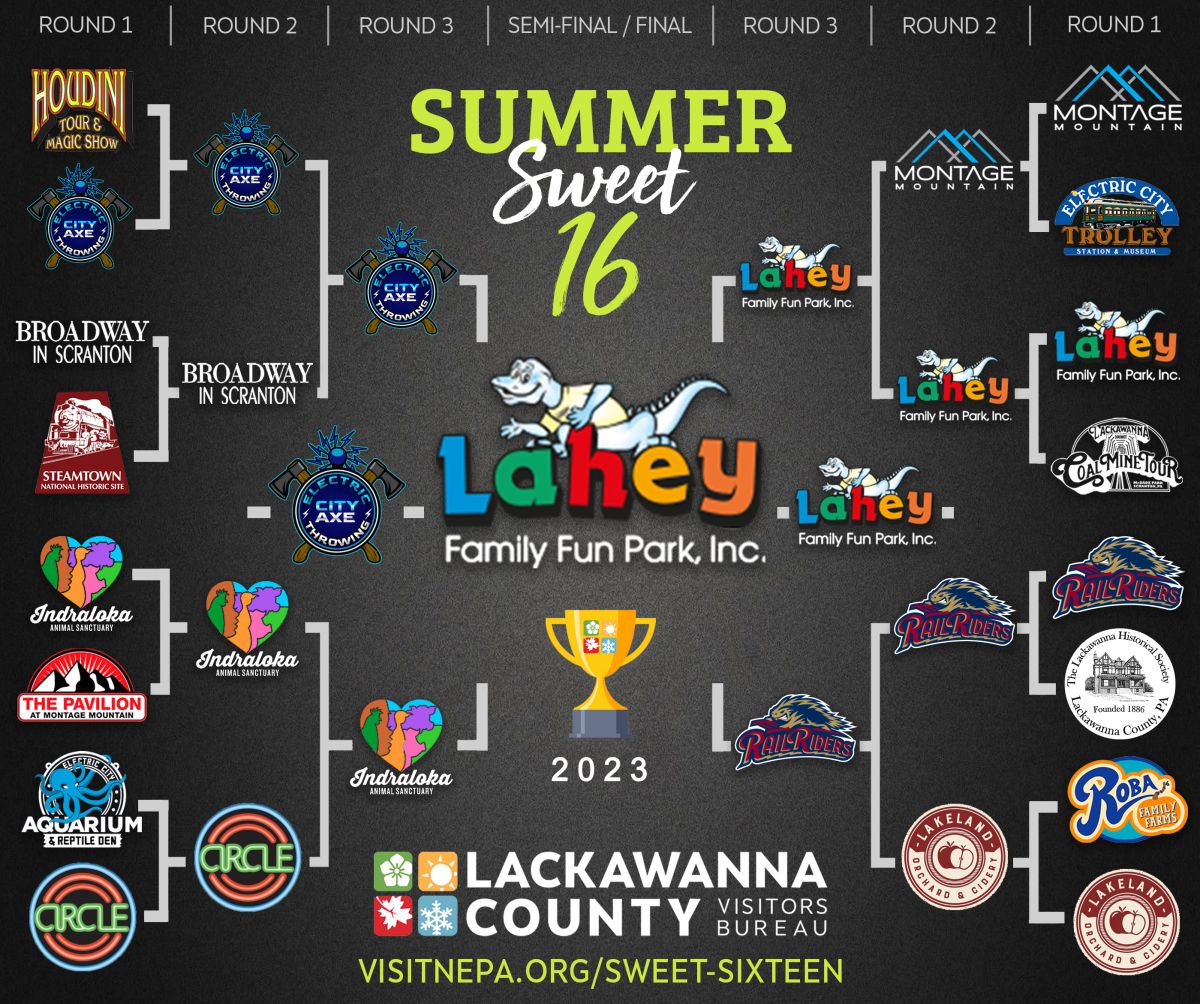 SUMMER SWEET SIXTEEN
• 2023 •
Let's have a little fun with a friendly competition meant to promote our area's popular attractions! The Lackawanna County Visitors Bureau has chosen sixteen attractions in Lackawanna County for our Summer Sweet Sixteen tournament held on our Facebook page. Support and vote for our Lackawanna County attractions and see who comes out on top for 2023! Check below for the tournament schedule and how to VOTE below!
Will the Houdini Museum and Magic Show, the 2022 tournament Champion, defend its title? Or will another attraction come out on top for 2023? 𝗬𝗼𝘂𝗿 𝘃𝗼𝘁𝗲𝘀 𝗱𝗲𝗰𝗶𝗱𝗲!
Experience all of our area's other attractions, dine on our homemade cuisine, and explore our picturesque outdoors. Stay the weekend with us and create unforgettable memories with family and friends!
---
Check out all the attractions in this year's tournament!
---
CHECK OUT MORE THINGS TO DO!
LACKAWANNA THROUGH YOUR LENS