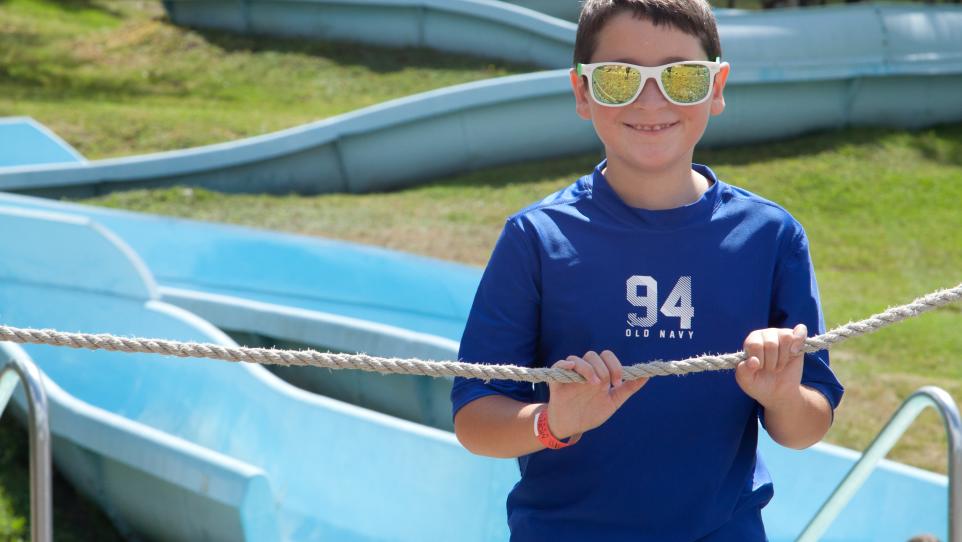 Overview
Located in Northeast Pennsylvania just west of the Poconos, Lackawanna County is named for the picturesque river which flows through it. The county, including its largest city, Scranton, saw rapid growth at the turn of the 20th century by producing coal during the growth of steel production. This early industrial heritage lent the county a rich multicultural heritage as mining drew immigrants from around the world.
While the area has recently transitioned to a more diverse economy due to the globalization of the steel industry, the county preserves its cultural mix with various heritage festivals as well as outdoor activities. Lackawanna County is part of the Scranton/Wilkes-Barre, Hazleton Metropolitan Statistical Area.    
Lodging
More than 2,800 rooms are available throughout the region, ranging from quaint B&Bs to full-amenity hotels. Lackawanna County accommodates a variety of travel options, including back-to-nature adventures, romantic retreats, family getaways and corporate events.  
Dining
Lackawanna County draws on its rich cultural diversity derived from the predominance of the coal industry. The vital energy represented by these distinct cultures is reflected in the county's numerous dining options. From fine cuisine to casual family style diners, restaurants offer a variety of ethnic fare, such as Lebanese, Mediterranean, Italian and Irish.
Numerous seafood restaurants take full advantage of the county's proximity to the Atlantic Ocean, serving up favorites such as blue crabs, shrimp and a variety of fish.
Recreation
Situated on the Poconos Plateau cleft by the canoe-shaped Wyoming Valley, Lackawanna County is marked by rolling hills. The rural countryside provides an outdoor paradise, with activities such as canoeing and kayaking; horseback riding; mountain biking; hiking and camping; snow skiing, snowboarding and snow tubing; hunting and fishing; and golf.
Also steeped in history, Lackawanna County features several museums as well as historic landmarks dedicated to its heritage of transportation and industrialization. Top sits include:
Lackawanna County Coal Mine: Open April through November, this historic site allows visitors to venture down 300 feet into an anthracite coal mine that dates back to the 1860s.
Steamtown National Historic Site: This museum celebrates steam and diesel railroad history and its contribution to America's economy in the 19th and 20th centuries.
Electric City Trolley Station & Museum: Through interactive exhibits and displays, this museum tells the story of the electric traction systems and their significant impact on the development of Northeast Pennsylvania.
Everhart Museum: Scranton's fine arts museum holds regular collections of visual art, ethnography (including an outstanding African collection) and natural history, and also hosts revolving exhibitions in addition to hosting regular events and programs.  
Events & Activities
Throughout the year, Lackawanna County hosts a number of events, including culinary and cultural festivals, sporting games and parades. These events take advantage of the county's true four-season locale, with relatively mild springs, temperately warm summers and cold winters with ample measurable snowfall. Some of the premier seasonal events include:
Spring/Summer
La Festa Italiana of Lackawanna County: This Labor Day Weekend tradition on Courthouse Square usually brings over 100,000 people to downtown Scranton for a variety of Italian foods and music.
The Peach Music Festival: For five days in mid-August, Montage Mountain in Scranton hosts a huge outdoor music festival featuring major acts. Onsite camping lends the event a Woodstock feel.
Scranton Jazz Festival at the Radisson Hotel: This three-day event in downtown Scranton takes place in August and features more than 100 musicians and artisans.
Fall/Winter
General Attractions
Montage Mountain Resort: Montage offers year-round adventures with some of the East Coast's best and most diverse ski trails along with other winter sports such as airboarding and snowtubing. In the summer, the water park includes features suitable for all ages, featuring a wave pool, a long-course waterslide, a small slide for small children, a lazy river, a rapids float ride and an eight-lane luge-style slide.
Scranton/Wilkes-Barre Railriders: The AAA affiliate of the New York Yankees plays in the 10 thousand-plus-seat PCA stadium.
Accessibility
Daily commercial air service is provided through the Wilkes-Barre/Scranton International Airport, which located in Avoca, Pennsylvania.  As the fifth largest airport in the state, the airport offers daily flights to New York/Newark, Atlanta, Detroit, Chicago, Philadelphia, Charlotte, Orlando-Sanford and Tampa/St. Pete-Clearwater. Rental cars are available from Avis, Budget, Hertz, National and Enterprise at the main terminal.
Accolades
Address
Lackawanna County Convention & Visitors Bureau
99 Glenmaura National Boulevard
Moosic, PA 18507
Phone
1.800.22.WELCOME (229-3562)
Digital 
www.visitnepa.org
Instagram: @Visit NEPA
Facebook: www.facebook.com/VisitNortheastPennsylvania
Pinterest: www.pinterest.com/VisitNEPA